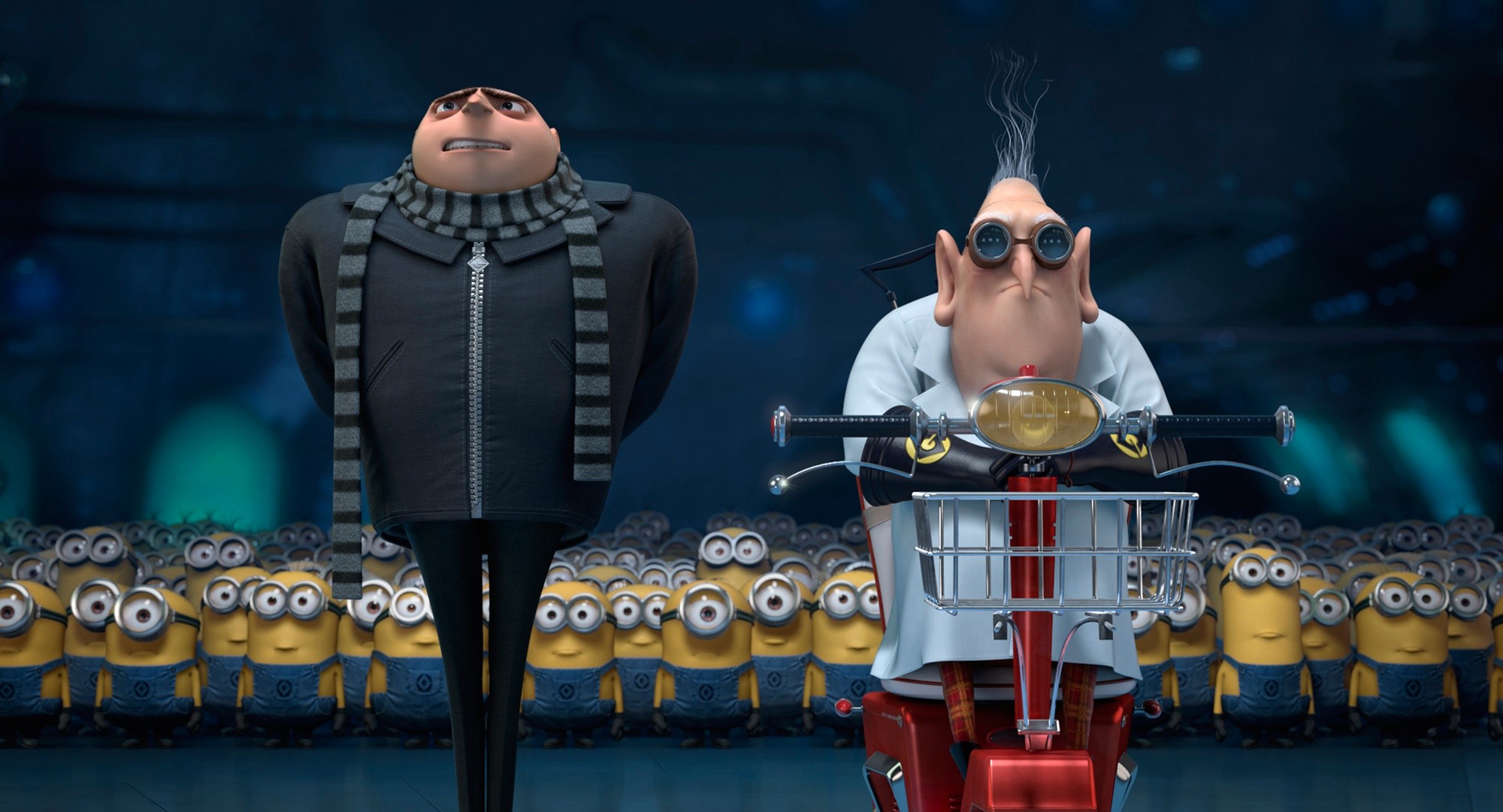 I wish it wasn't so nice outside recently otherwise I wouldn't have ignored the inevitable review of a film that I saw well over a week ago now. I'm really late on this one but at least I'm finally tackling this one, right?.......right? Aw well, I think this will do well considering that my review of the first film was my most popular review on the build up to this one's release but now I've seen it and have an opinion to deliver. Let's take a look at
Despicable Me 2
.
A while after the defeat of Vector, Gru (Steve Carrell) has become a better dad to his adopted daughters and has given up on villainy. Agent Lucy Wilde (Kristen Wigg) arrives and takes Gru to the secret hideout of the Anti-Villain League, headed by Silas Ramsbottom (Steve Coogan...heh...bottom), who hire Gru in order to investigate a new villain currently working at the mall. Gru and Lucy team up in order to take out this villain with shop owners such as Floyd (Ken Jeong) and Eduardo (Benjamin Bratt).
Kudos to this film. I went into this film with no clue what was going to happen and I have the trailers to thank for that. Most trailers give away a lot (I've seen enough trailers for
Monsters University
to piece it together) but the trailers for this film gave away nothing, thank you. Anyway, this is a hilarious film. This is such a funny film to the point to tears at some points.
This Is the End
is more crude humour while this relies on more off-the-wall humour which is definitely a highlight. It also expands on what made the one good. It went from a good to a great film. It also makes great use of side characters.
One thing I love especially is the animation. It's very lively and jumpy which films like
Cloudy With a Chance of Meatballs
and
Hotel Transylvania
benefit from. Problem wise, this film ends VERY anti-climatically with a lot going unaddressed. People may also find Kristen Wigg annoying in this but personally I enjoyed her in things like
Paul
and The Looney Tunes Show so I was used to her style but...yeah, she can get annoying.
Despicable Me 2
is definitely better than the first as it's stronger in tone, animated better, makes great use of side characters and has a stronger cast. It shines in its comedy that had in tears. It does have some problems in the ending and some characters being a bit overdone or underused (definetly a huge problem there) but all in all, it was a fun film that I do recommend.
Verdict:
7.5/10
A funny, well animated film that expands on the previous film while lacking in the third act and underused characters.